More than 15,000 people attended the event at Queen's Park, says Toronto police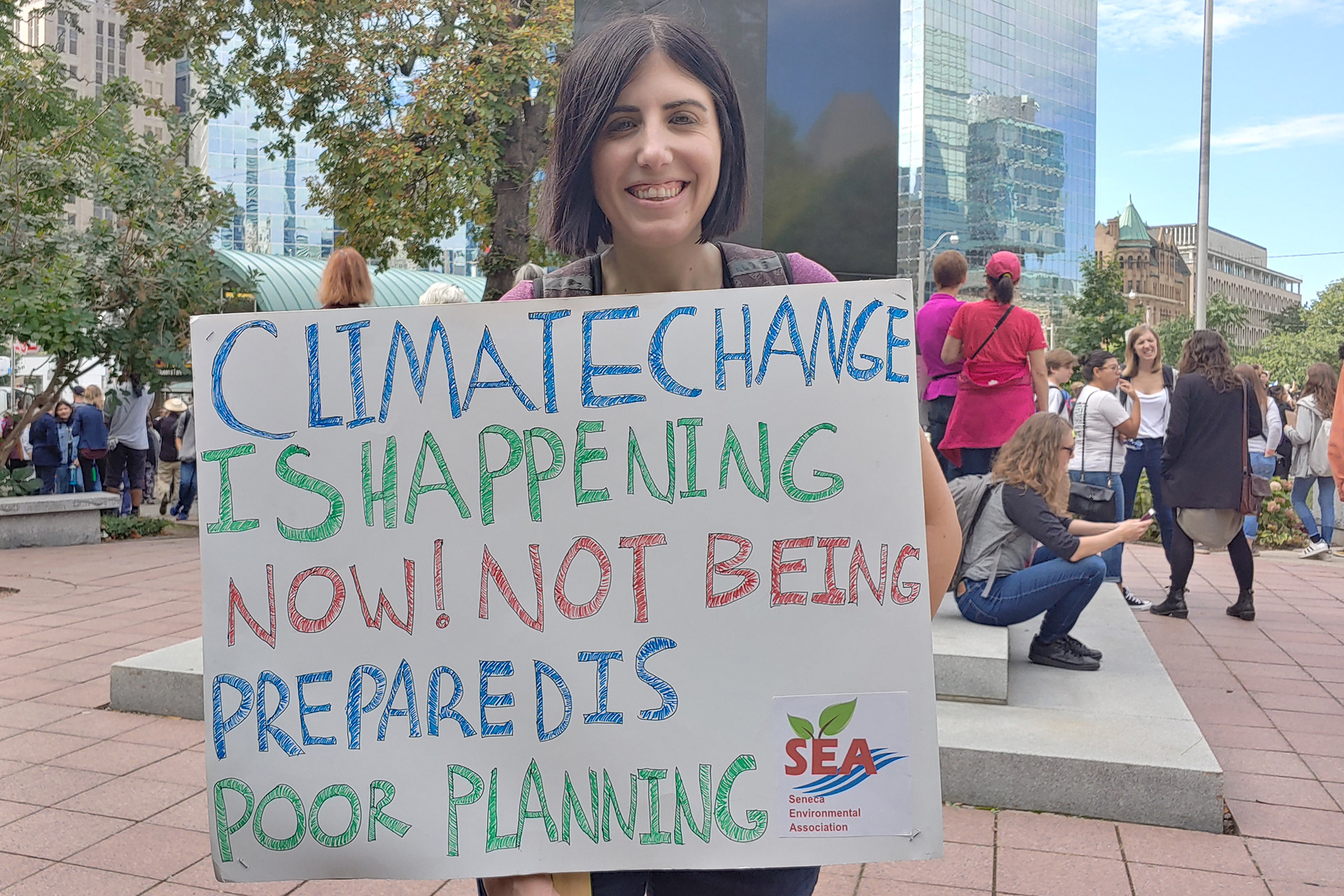 Students across the province gathered in downtown Toronto to demand that politicians take climate change more seriously.
The event was inspired by young Swedish activist, Greta Thunberg, who launched the campaign Fridays for Future to raise global awareness on environmental issues.
 Student and president of the Seneca Environmental Association Lindsay Janik says taking part in the protest  is important because she believes that the Canadian government can no longer deny that climate change is happening and must take concrete action.                                                                                                                 
"I think not planning for the future and what's coming with climate change and other things is really poor policy planning," declares Janik.
According to a United Nations report, global temperatures have been rising at an alarming rate in recent years and the organization predicts that this phenomenon will have devastating effects on the world's ecosystems if nothing is done to stop it. The report identifies CO2 emissions, deforestation and large scale agriculture as the main factors contributing to global warming.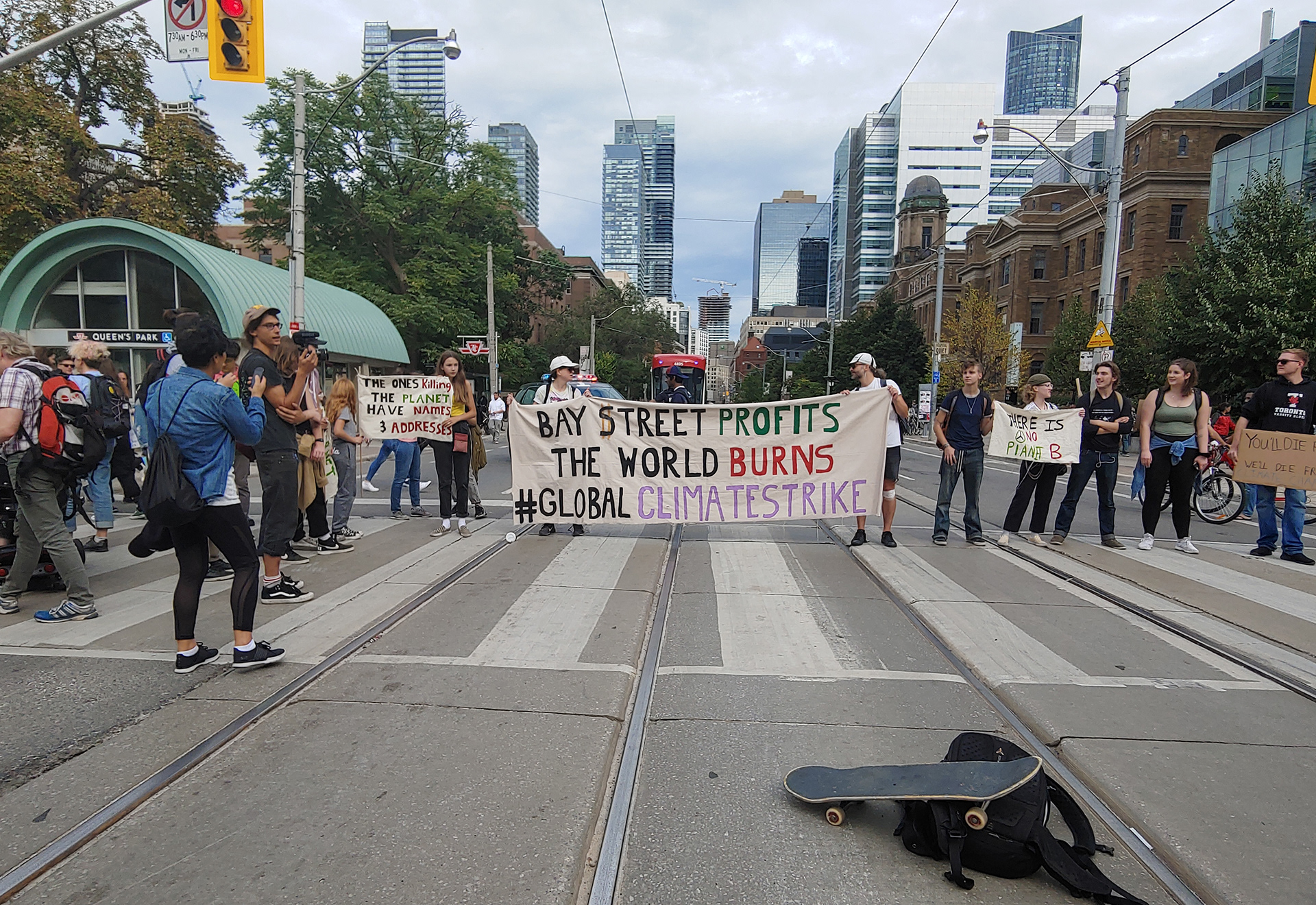 In a effort to fight against climate change, Canada has committed to reduce its contribution of greenhouse gases. To fulfill this mandate, the Liberal government has imposed taxes on carbon gas emitters with prices starting at $20 per tonne. However, this policy has polarized the country with some arguing that this levy is unfair while others say that it is not enough to reduce carbon emissions.
With the election coming up in October, it is not a surprise that environmental issues are an important priority to Canadian voters. However, many like NDP Candidate Alexandra Nash believe that the different federal parties do not have concrete plans to tackle this issue. During a townhall meeting in the Egliton-Lawrence riding, she criticized the Liberal party for not having a concrete plan to deal with climate change.
"Saying we're going to get to net zero by 2050 doesn't help anyone if you withold the details on how we're going to get there until the election is over," Nash maintained.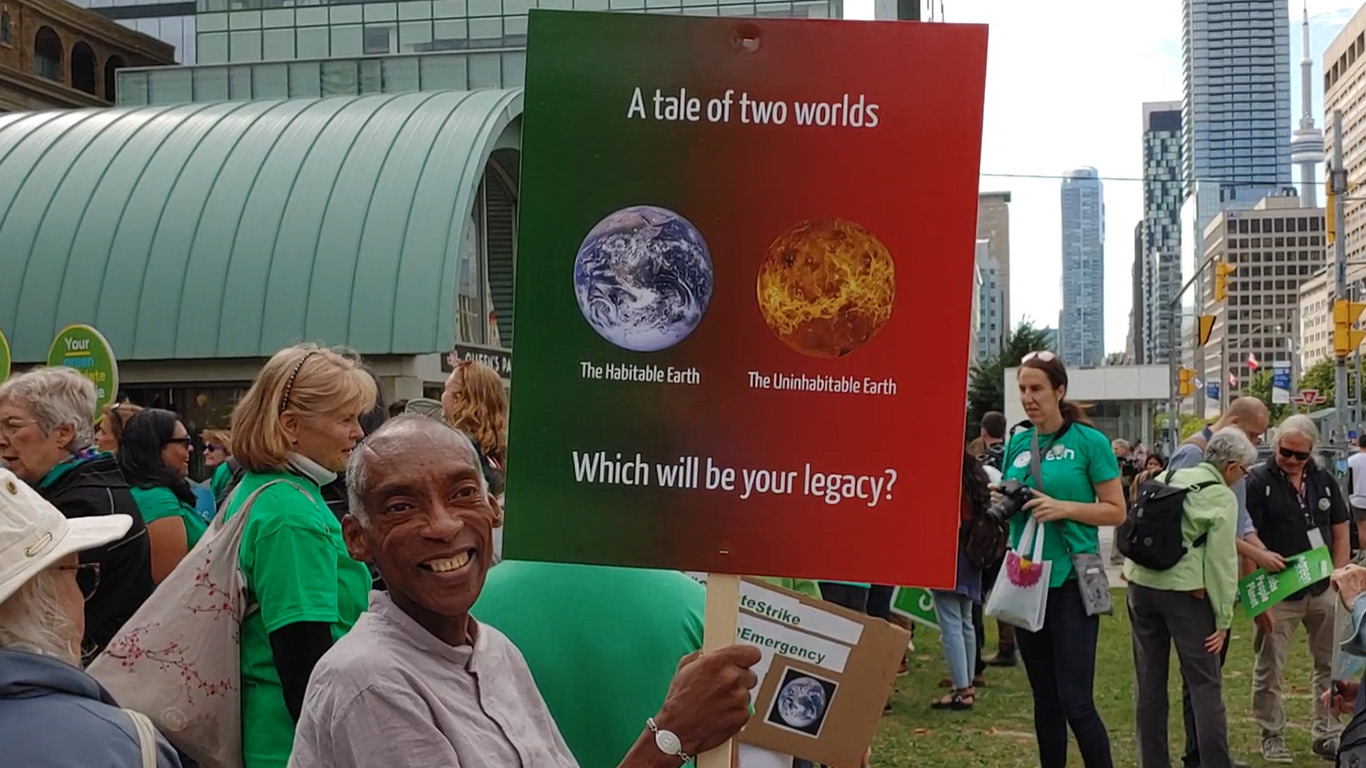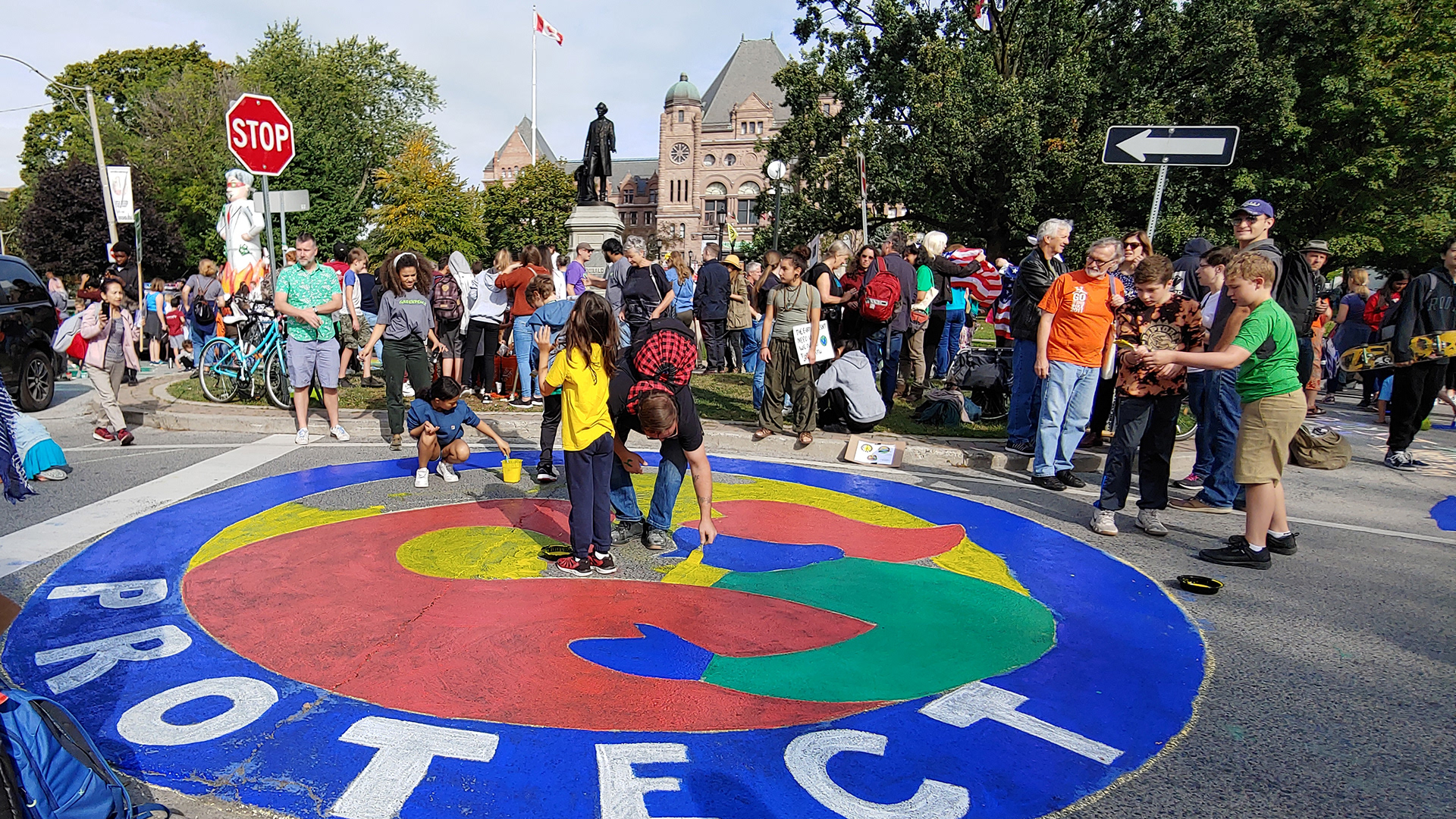 The young activists gathered at Queens Park hope  that the strike will gain momentum and spur change on the political level, and those of voting age say they plan to show up on election day to have their say as well.
According to the research group Abacus Data, for the first time ever, Canadian millenials will make up 37 per cent of the federal electorate — the largest voting bloc in the upcoming election.
Janik says that the aim of this movement is to make politicians "realize that people are not going to take their inactions anymore" and push them to adopt better policies to preserve the environment for the next generation